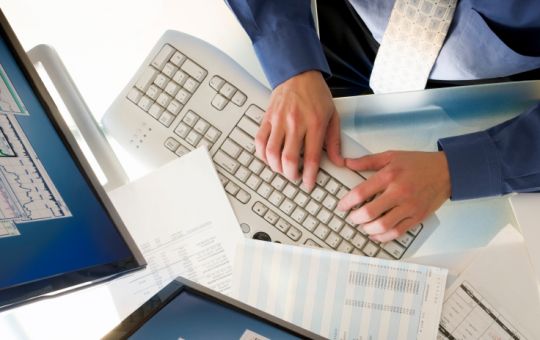 Why You Should Hire Bookkeeping Services for Your Business
Ever wondered why there are so many companies providing bookkeeping services? The explanation is simple: majority of small and medium-sized business recognize the wisdom behind employing a qualified bookkeeper. They know that these professionals aren't only helpful within the first gruelling two to three years, but far, far beyond.
If you're considering hiring a bookkeeper, here are important reasons to get on with your plan:
No Time for Routine Admin Functions
This may sound quite uncomfortable, but entrepreneurs are usually creative and adventurous by nature, and not the type to like spending their time on administrative routines. They are typically busy running after sales or meeting new prospects, and almost have no time to handle paperwork. If you belong to that group, hiring a bookkeeper will be one of the most beneficial decisions you can make for your business.
The Importance of Turnover and Cash Flow
Anyone who really knows business will tell you that Turnover and Cash Flow are the two most critical requirements for success. No sales means your business will be stillborn; no proper cash flow management and it will be dead in less than 5 minutes. While you work on increasing your turnover, your bookkeeper can busy himself with watching your cash flow and chasing late payers.
Pro Advice and Experience
Entrepreneurs may think they are all-knowing, but the successful ones are aware of the truth – they're not – and they use other people who know what they don't. Business that hire bookkeeping services don't only have up-to-date accounts or spotless tax records, but also a constant source of professional advice and recommendations.
Human Intelligence
Accounting software is useful, but it can't do everything on its own. As a cos-saving measure, some start-up entrepreneurs try to substitute a real, live and thinking human bookkeeper with software. This perfectly explains the concept of false economy. First off, data must still be entered, and one hour spent encoding data is one hour lost seeking more revenues and other opportunities for growth.
The Importance of Delegation
Finally, there is a misconception that hiring professional bookkeeping services is expensive. To begin, you'll probably only need someone on a part-time basis. Successful entrepreneurs will tell you that good management is largely about delegation. Note that tax and bookkeeping work will not earn you any profits. So delegate it to an expert so you can spend more time on the revenue-raising aspects of running a business.
What's good is that you will find a lot of companies and individuals offering bookkeeping services, and there's no reason to limit yourself to one prospect. In fact, if you consider two or three and compare them, you will be able to make a smarter choice.